TOP 11 BEST SUMMER FOODS EVERYONE MUST HAVE
Posted On
Summer is the best time to find yourself a retreat in the form of food. It delights you with the tasty taste buds tangles. The scorching heat and hot winds will not touch you. The best summer foods may be meals, salads, drinks, and desserts. Let me find you the hidden gems on earth. So, let's get started!
It is said that local fruits and vegetables are the best for our immune system. It is true for the summer season as well. The fruits and vegetables we find in our vicinity are the protectors of our immune system.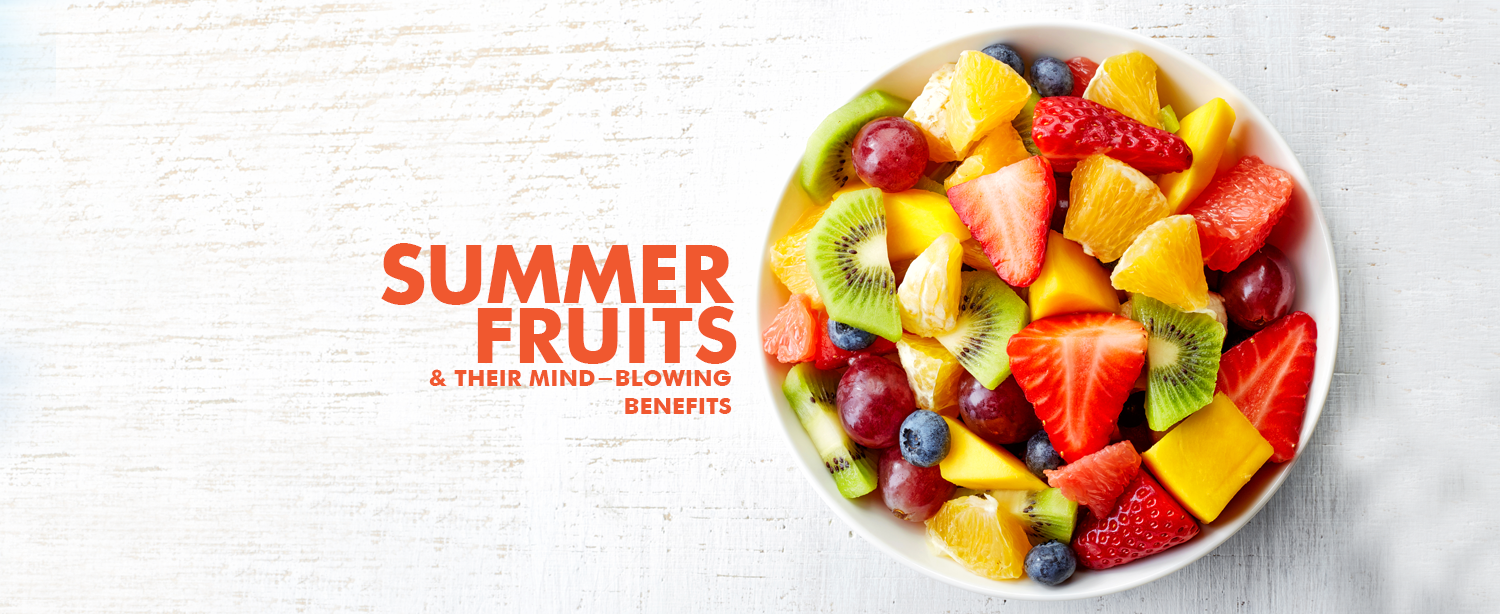 The seasonal fruits are loaded with the essential nutrition that we require for functioning. We will go on a tour of summer special dishes and drinks including the fruits. Tie your belts and get ready to fill your stomach with some healthy, nutritious and delicious recipes.
Best Summer Fruits:
1. Tomato
It is one of the best summer foods you should have because of their qualities. It has an ample amount of antioxidants and vitamin C that makes it worth having. The phytochemicals it introduces in the body are known as cancer fighters.
It is a rich source of water, carbohydrates, and fiber. The water content of tomato makes you hydrated whereas the vitamins and micronutrients can help you become fit and healthy. It also contains Vitamin C, Potassium, Vitamin K1, and Folate. It is a good choice to be incorporated in summer recipes. You can use it while making smoothies, salads, sauce, gravy, etc. it is good for your eyes as well.
It prevents many health issues like heart diseases, cancer, and skin problems. It enhances the immune system.
2. Melons:
The other must-have summer food is melon. It is a great source of water with a tasty treat. It could be used in salads, soups, juices, and even desserts. It plays a vital role in boosting the immune system. The rich in nutrients melons are good for health as well as well being.
The water-rich food melons are the best to have in summers. It is loaded with vitamin K, folate and magnesium. It strengthens bone density.
Melons are capable of fighting with blood sugar, heart problems, skin issues, and many more lifestyle problems. It is advisable to add them to your summer diet.
3. Orange:
It is a must-have summer fruit loaded with vitamin C. It helps in increasing immunity. It is full of water that hydrates you for the long days of summer.
Orange is a source of potassium that can be a summer shield. It could be helpful in fighting various muscle problems as well. Its sweet and citrus taste makes you full for the day. This quality makes it wonderful fruit for those who are planning to lose weight in summers.
The water content of orange will take care of your daily requirements of liquids in sweaty days. It boosts your productivity and fights the germs to protect you.
Best Summer Meals:
1. Dahi-Puri Chat:
It is one of the most delicious Indian recipes that everybody loves. The taste of Dahi with puri and the twisted stuffing will surely leave your mouth water. This easy to go recipe could become your evening snack or light dinner menu.
All you need to prepare the stuffing for it is moong dal, tomatoes, cucumber, green chilli, ginger, salt. We will use moong dal for stuffing instead of potatoes.
The chutney could be made up of tamarind and soy sauce. Simply assemble the puris with the stuffing and add sauce, chutney, and Dahi on top of it. To garnish it well you can use pomegranate seeds and aloo bhujiya on top of it. Stuffing could be used as a salad as well.
2. Aloo Jeera:
The next recipe of the summer season is a very simple easy to make sabzi. It could be taken with the main course as well as a side dish.
You need boiled potatoes. Peel them and chop them in even sizes. Heat the oil in a pan and add cumin seeds to splatter. Add a pinch of asafoetida in it. You can add ginger and green chillies to enhance the taste.
After mixing it for a while, add the potatoes and mix it well. Add the spices like chilli powder, coriander powder, turmeric powder, salt to taste and, mango powder. After mixing let the flame of gas become slow. Close the lid for 2 mins. Off the flame. The delicious Aloo jeera sabzi is ready. You can eat it with roti, paratha, and pulao.
Best Summer Salads:
1. Cucumber Salad:
Cucumber is a water-rich vegetable. It is beneficial for the body in the scorching heat. All you need to make this easy recipe is a cucumber thinly chopped and the dressing.
You can take salt, sugar, ginger juice, fennel seeds, lemon juice and oil of your choice to make the dressing. Mix all of them together and your dressing is ready. This easy to make salad is the choice of lazy health-conscious people like me.
Take cucumber in a bowl and slice it. You can add cashews and mint to level up the taste of the salad. Cucumber is one of the favourite options for salad because it tastes awesome. Ground the cashews before use. Add the dressing on the chopped cucumber and enjoy!!

2. Quinoa Salad:
This simple yet delicious salad is a power pack mid-morning option for your hunger pangs. It is loaded with all the seasonal veggies to make you feel refreshed.
To make the dressing of quinoa salad, add vinegar, lemon juice, sugar, salt, oil of your choice, black pepper, and ginger juice in a bowl. And mix them well.
Take quinoa in a bowl and wash them thoroughly. Add it into a saucepan and boil for 2 minutes. Let the water get absorbed in the quinoa. Set it aside.
Add quinoa in the salad bowl. Add tomato, cucumber, beetroot, carrot in it. Mix well. Add the dressing and give it a toss. The delicious quinoa salad is ready.
Best Summer Drinks
1. Mango Smoothie:
When the summer is here, how can we forget the king of fruits? The easier and quicker recipe of mango smoothie is all you need to feel your tummy as mid-afternoon drink.
The twisted mango smoothie is made up of mangoes, sugar, cream, ginger, mint leaves, lime juice, and ice.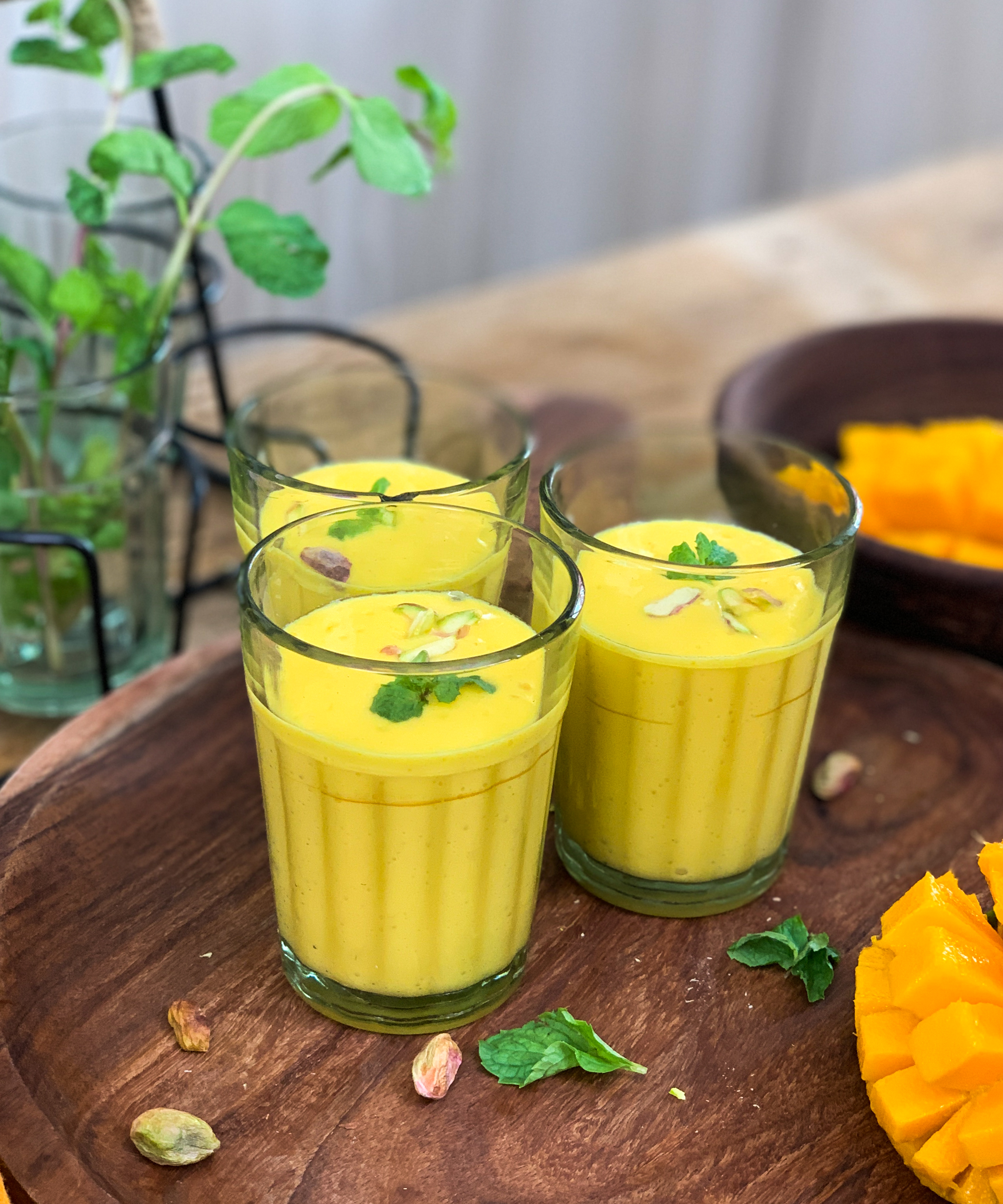 To make the smoothie mix all the above ingredients and blend them until it converts in a smooth and fluffy liquid.
You can adjust the consistency by adding water. Mint can be the best garnishing option for this drink.
2. Kale and Spinach Smoothie:
This healthier summer drink is made up of cucumber, kale, yoghurt, spinach, salt, black pepper, sugar, and water. This health drink is good for skin and bones. The benefits of green leafy vegetables are enormous. It can help to boost the immune system. The spinach is a source of iron. It can help the iron-deficient persons.
Chop the kale, spinach, and cucumber and grind them to obtain a smooth paste. Add other ingredients and blend again. You can add water to find the perfect consistency.
Garnish with chocolate shreds and serve!
3. Green Tea:
The healthy mid-morning and mid-afternoon drink is the ultimate summer attraction. Usually, we prefer to drink throughout the year, but the charismatic benefits of green tea are hard to resist in summer.
Green tea is a well-known superfood that can help you to maintain your health and stay healthy and fit. The preparation of green tea is very easy. We recommend you to go for the natural green tea leaves rather than the store-bought tea bags. It enhances the power of green tea when you make it from the dry leaves and consume it.
It fulfils the water requirements of the body as well. It is loaded with antioxidants that are useful for anti-ageing and weight loss. The summer special green tea could be better with ice. May the cooling effect of chilled green tea make your day!
Best Summer Desserts:
1. Beetroot Modak:
Take gram flour, semolina, beetroot paste, and water. Mix them well. Let it sit for a few mins. Heat oil in a pan and fry them in the form of small globules by using Jara. Take them on a paper napkin and remove the oil completely.
Prepare sugar syrup and add the globules in it. Mix well and form the modaks. It will be great fun to eat this delight!
2. Thandai Barfi:
It is one more recipe to pamper your sweet tooth in summer. To make this Indian dessert, take milk in a pan and heat it. Add sugar. Stir occasionally. Let it become khoa.
To this add thandai syrup, chopped dry fruits, and saffron. Take a tray and spread the mixture. Let it cool. Cut it into small pieces and enjoy!
This recipe tastes awesome when served chilled. This summer delight turns into a perfect recipe when made up of full cream milk. It tastes awesome with dry fruits.
Want to ENJOY this SUMMER? Here're the HACKS!!!