11 top-selling & best earphones under 500 Rupees available online in India
Posted On
Turning on music creates your personal space. Be it at Gym, Workplace or during Travel…
It not only motivates you but gives you a break from the hustle and bustle of the day. Amidst the chaos music uplifts and enlightens.
However, when it comes to purchasing the best earphones for your precise needs under a decent budget, you have been very selective.
After doing extensive research, we have cornered few worthy ones which deliver the premium audio quality, leaving best-in-class music experience.
Have a glance at those best options listed below, check out the ones which are rated to be noteworthy for their top-class bass & sound quality.
Table of Content
SoundMagic ES11S (With Mic) (Black/Red)
Philips SHQ1200 Action Fit Sports (No Mic)
Sennheiser MX 170 (No Mic)
Philips SHE1405BK/94
Philips SHE3590BK/98 (No Mic)
Everycom X1 Secure Fit
Sound One 616 (With Mic)
Philips SHE1455BK
BoAt BassHeads 225 with Mic
Skullcandy JIB S2DUDZ-003
Mi Earphone Basic
Conclusion
Continue diving deep into the details within this article and you'll be easily able to conclude on purchasing one from the best earphones under 500 Rupees….
1. SoundMagic ES11S (With Mic) (Black/Red)
Firstly, the earphone is being offered with an in-line microphone to make and receive calls and there's a button to manage the controls.
The design of this headphone is elegant when compared to other headphones available across the market and the looks are really appealing. It is crafted with rugged construction, but the fit is comfortable to wear while doing exercise.
Added comfort is due to the headphone being offered in three different sizes. Coming to the audio quality, the output is well balanced and users get to hear every detail of the music very clearly.
2 . Philips SHQ1200 Action Fit Sports (No Mic)
Philips SHQ1200 Action Fit Sports is an In-Ear Headphone, which is being made available in this price range.
It's enabled with the anti-slip design which keep the earphones from slipping from ears. You get to see the reinforced cable, which comes with Kevlar coating for added strength.
Besides, it is sweat resistant & rain proof. The headphones are ideal to use while doing workout sessions.
Coming to Audio, it is undeniably crystal clear. This ultra-lightweight action fit sports headphone is very comfortable to wear. This one is also offered with earbuds in three sizes. So, it's a must grab & best headphones under 500 Rupees.
3. Sennheiser MX 170 (No Mic)
In the range of best headphones under 500 Rs, this one is yet another addition for the budget-conscious seekers as it caters their needs appropriately.
An ergonomic design of earphones makes it a comfortable-fit and the included cushioned tip covers added comfort.
This earphones has acquired an unmatched audio quality in its price and the bass response is also really good. The background noise will be eliminated quite effectively and is noted to be very durable.
4. Philips SHE1405BK/94
MicPhilips SHE1405BK/94 is an In-Ear Headphone that comes with Mic. It's an awesome product designed by Philips, as we all know it's a brand we can always trust.
Notable features include it's sturdy build quality, inbuilt mic which comes with button, extra silicon earbuds, altogether seems to be best-in-class provided for this price range.
No doubt, this one is very good & best headphones under 500 Rupees for calling and serves music purpose.
5. Philips SHE3590BK/98 (No Mic)
Philips SHE3590BK/98 In-Ear Headphone is a one special designed earphone which comes with soft rubber tips, enabling the user to wear it for longer durations making the comfortable feel.
And, the soft silicon tips will block most of the ambient noise, creating a perfect seal around ears.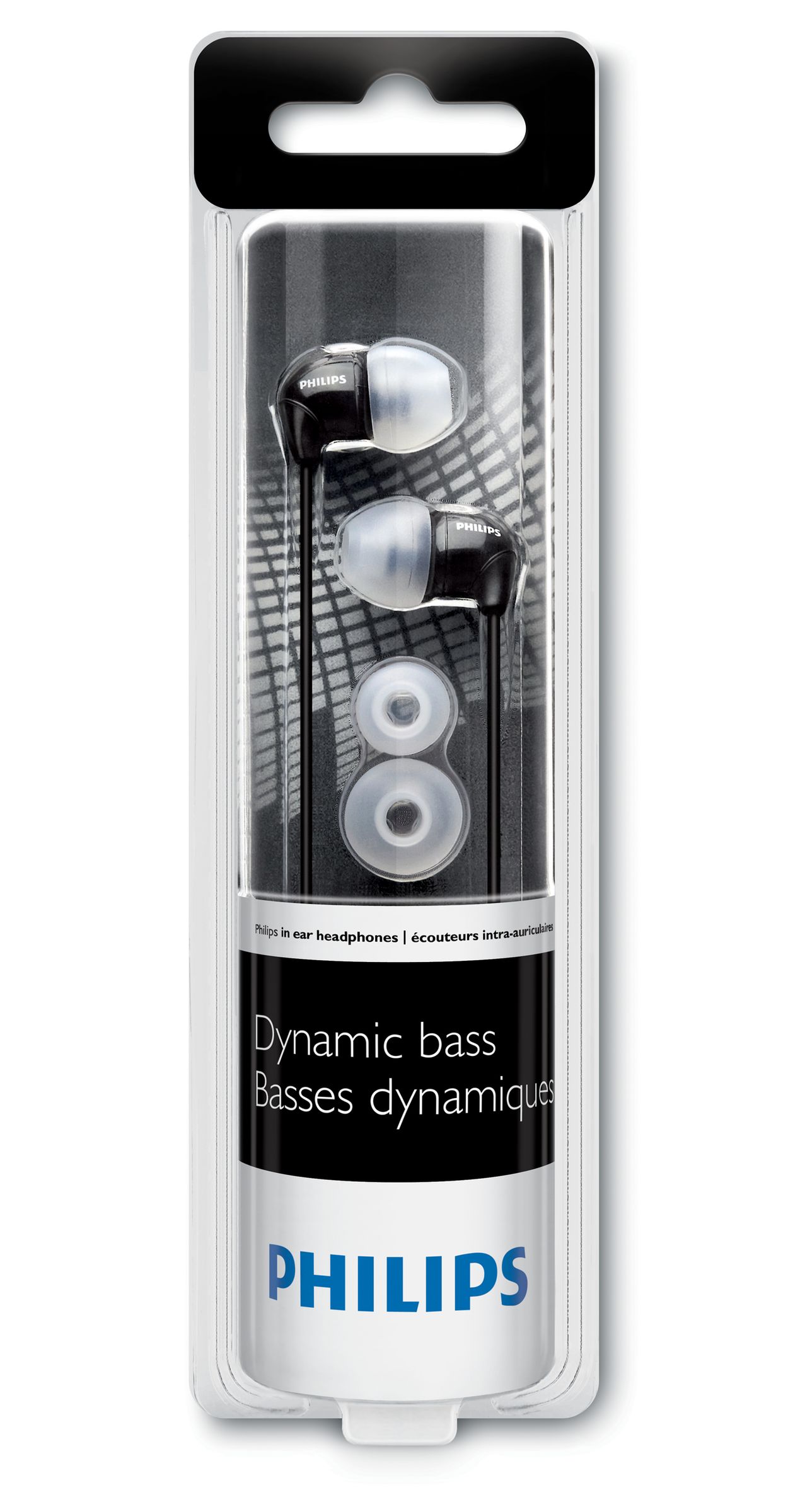 Drivers of the headphones are specially designed to make every sound crystal clear, ensuring a good level output of bass.
Coming to the design, earphones are quite small & sleek that lets users with small ears can use them with ease. One drawback of the earphone is that it doesn't come with an in-line microphone.
6. Everycom X1 Secure Fit
Everycom X1 Secure Fit Earphones are precisely designed to deliver good music quality, pretty rare to find in the class of best headphones under 500 Rs, for which you won't be disappointed at all.
Bass driven response will grab the attention of bass lovers. Clarity is pretty decent, sounds to be crisp.
They are being sold because their sound quality is actually good. Inbuilt microphone is provide to do calls.
It serves a best job, so many go with this best headphones under 500 Rupees.
7. Sound One 616 (With Mic)
Sound One 616 In Ear Earphones comes with Mic, which are very comfortable to wear and it comes with great bass.
Shaped as eardrums they gives a very comfortable fit on ears. It comes with a pouch as well as box.
More added items include three extra earplugs.
Highlights include, Dynamic 10mm drivers, Vertical in-ear, Built-in mic with remote, Carry case & pouch, Powerful and bass-driven stereo sound.
Undeniably, this falls in the forte of best headphones under 500 Rupees…
8. Philips SHE1455BK
Philips SHE1455BK In-Ear Headphone enabled with Mic is excellent pick if you're looking out to handle calls efficiently.
Perfectly crafted in-ear seal will block out any possible external noise, making it your music experience enhancing.
Interchangeable ear caps of rubber material makes it optimal fit in your ears, cutting out all the pain.
On the other side, rubberised cable will elevate the durability and even the cable length is pretty long.
Overall, this budget friendly earphones deliver good bass and crisp sound quality. Go with the brand and also it's one of the best headphones under 500 Rupees.
9. BoAt BassHeads 225 In-Ear Super Extra Bass Headphones
Honestly, in my choice these earphones are masterpiece and i own this!!!
Encompassed with a Premium Metal Built, this innovation will deliver astonishing sound quality and kick ass bass.
Perfectly designed BoAt BassHeads 225 In-Ear Super Extra Bass Headphones enables easy adjustment and very optimal to wear comfortably.
The noise-cancellation in microphone makes it possible for trouble free calls receiving and also giving you space for musical extravaganza.
Its a steal for this price range and being the only top selling earphones on Amazon, so just go for it!
Henceforth, my personal vote and top rating is for BoAt BassHeads 225 In-Ear Super Extra Bass Headphones and eventually it's the best headphones under 500 Rupees.
10. Skullcandy JIB S2DUDZ-003 (With Mic)
Offering supreme sound quality driven with latest technology, this earphones stands to be powerful and dynamic across its price range.
Skullcandy JIB S2DUDZ-003 comes with an In-Ear Headphone, delivers good bass to make bass lovers fall in love with it.
Few more remarkable elements of this headset are long connecting wire, stylish look, comfortable fit, skullcandy logo, altogether stands out to be the best-in-class in front of the crowd.
11. Mi Earphone Basic with Ultra deep bass and mic (Black)
No doubt, this headset doesn't need much introduction. People are fond using this cute game changer from Mi.
Enabled with Tangle free cable, the Mi Earphone Basic has mic and play/pause buttons. The ultra deep bass throws out out high quality silicone earbuds.
The super extra bass along with HD clear sound will make you fall in love with this. Aluminium alloy sound chamber is another value added thing in this Mi earphones.
Conclusion:
We tried to list out all the renowned and most selling earphones under 500 Rupees in the market. Based on your music needs, do check which fits your needs!
In recent years, these are the ones making much noise and roaring in the market. Do check all the products on Amazon and purchase as it's World's Largest Trusted Online Store, besides Flipkart. Happy Reviewing & Shopping!!!!
Can Stretch Your Budget 1000 More? Checkout these collection!!!